Hi!
Now about to do the only right thing to my old 130 TC - make a fun track car.
About to be stripped out and converted into a track car. Reason is I am not happy with the bodywork/paintwork performed by people who should now better, and I am not willing to spend another fortune trying to fix it once more.
Economy and especially time is limited, so I will do my best with what I`ve got....
The car will be built to specification to compete in a race series for italian cars more than 15 years old. The series is divided into 5 groups according to engine size, and an estimated power to weight ratio calculated on the degree of engine modifications.
I have begun with the engine:
It will be standard Fiat components only :
130 TC block flexhoned shaved 0.5 mm for a slight compression increase.
130 TC pistons new rings - checked with bores within specs.
Integrale head bolts
Balanced crank/flywheel - modified oilways (supposedly from a Fiat Croma I was told) - Integrale (stronger) drilled big end bearings, main bearings standard
Thinner headgasket
Ported 130 TC head with modified valves and valveseats, Bronce guides, uprated valve springs decked minimum (0.15 mm)
CR 10:1
130 TC cams timed 102in/105ex with tighter clearances
Solex 40 ADDHE Sport carbs (different emulsion tubes and main jets + larger 45 mm barrel from carb mouth to venturi) with slimmed throttle shafts and 32 mm chokes
Jetting 155 main and 190 air.
The original red 45 mm rampipes will be changed for slightly longer 40 mm ram pipes.
Standard airbox
Radiator from Punto GT - bigger area and less weight.
The crank sensor will be adjusted to give 2 degrees more advance than standard on Digiplex.
New oil pump
Facet silver top Petrol pump
Exhaust manifold 130 TC + 2 inch straight tubing + 1 large rear silencer
Clutch uprated organic with stronger clutch cover.
Hopefully this setup will be an competetive engine in the "standard class".
Some pics from engine build:
Flexhoned block
Modified valves
Pistons with new rings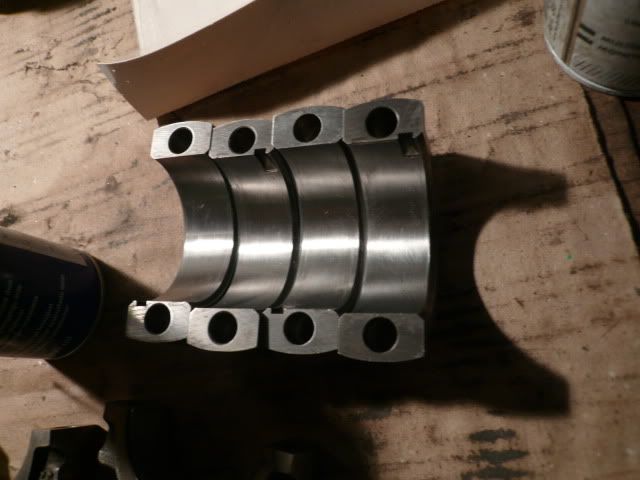 Rod caps polished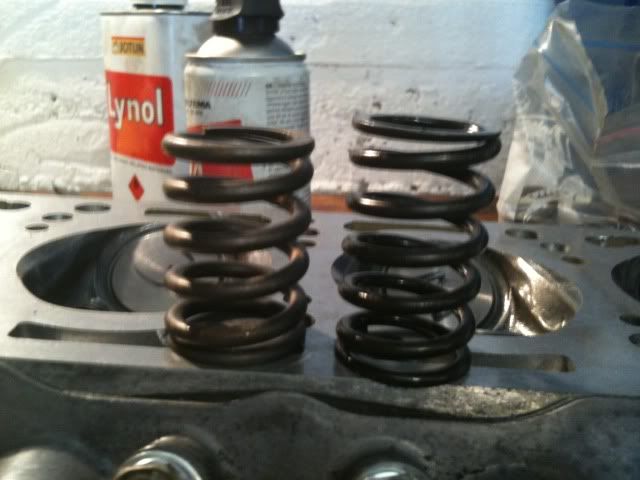 Stronger/shorter valve springs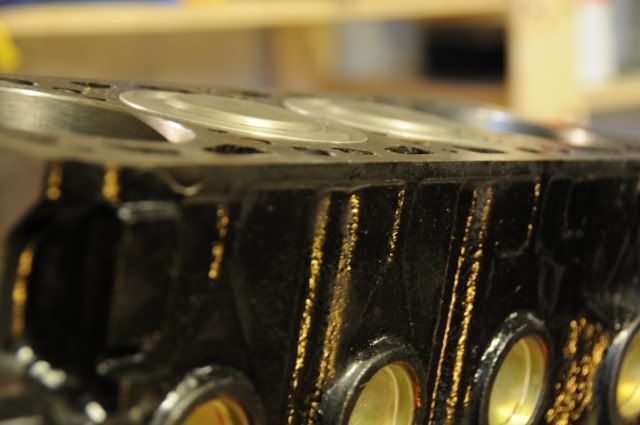 Pistons now protruding slightly above deck height
Cylinder head now mounted on block.
View down inlet tract