Great new forum for Fiat fanciers! Heres my 130....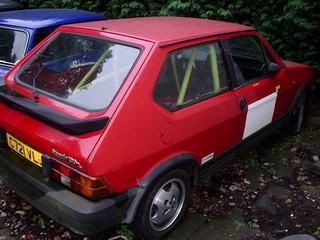 I have been trying to get it done for the last 2 years! I bought 2 cars from middle barton for quite a good price, the red one as above and a really nice grey one which I got on the road and used as my daily driver for a while, superb tool! Sold the grey one and have regretted it ever since!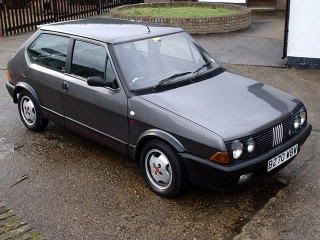 I have been collecting bits for the red one over time and am looking forward to getting it done in time for next years sprint season, it is very much a budget project and a lot of the bits have been procurred via an internet auction site and classified ads and a bit of horse trading!, Guy has supplied a few bits as well and has been an invaluable source of knowledge as I am a mini specialist and needed a little insight into the Fiat twincam motor!
Spec:
Lowered front springs and rear leaf spring
Koni Shocks all round
Poly flex bushes
Wilwood 4 piston front brakes
OMP roll cage
Ported cylinder head
Weber 40s
uprated cams
rebuilt bottom end (so i am told!)
Flocked Dash and door cappings
The head and cams where originally fitted on the grey 130, I put it on the rolling road and scored 138 bhp with the c/o off the scale! a leakdown test showed 65% loss on no3 cylinder! the others were not much better so im expecting good results with a head refurb and a sort out of the carbs, I know 45s would be better but the budget says no,
The plan is complete the build up over Jan/Feb next year so will post pics of the completed car then, current project is investigating different wheels i have plenty of 4 spoke pirellis but am looking at something different any suggestions would be welcome.
As I am also a confirmed mini nut here is my other 'hobby' a mini minus fibreglass bodied mini with a self built 1380cc fast road/track day motor.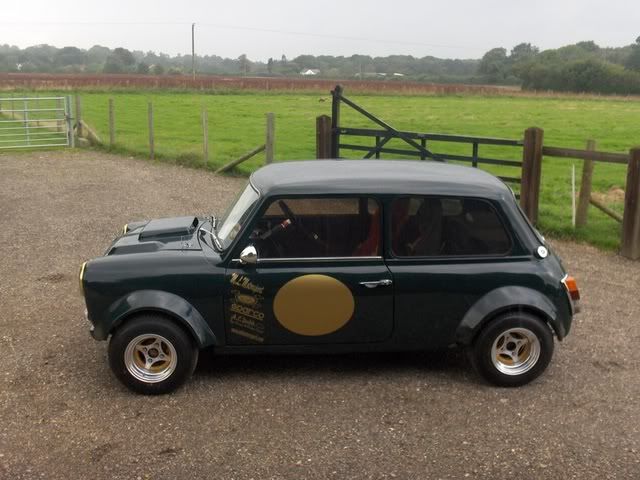 The body is lower than a stock mini hence the bonnet bulges to cram it all in, its has all the classic mini tuning items such as rally cam, twin HS4 sus roller rockers etc. I am going to change the cam over the winter for one of the more modern profiles which give the same power figures without the 'drama queen' antics of classic fast cams!