Hi Guy!
Currently rebuilding a 130 TC block with 60000 kms - to mostly original specs - this time for my own use!
I have decided to reuse the pistons as the bores are barely worn, just a flexhone and new rings...... All cylinders/pistons are within Fiat specs.
I have a few questions regarding this engine.
1) How to fit piston pin clips??
I never seem to learn how to refit the piston pin clips properly without sending them all over the room....., and this time when using new clips (4 - only one side..) I just cannot get them in.
I am not too keen on bending the clips as I am afraid the tension will be to low afterwards. Any tip appreciated.
2) Crank pulley varieties??
The crank pulley on the right in the pictures below comes from a 130 TC, the left a 124. The 130 TC types I have seen before have had similar grooves as the 124, but this one is different as it has deeper and wider grooves in the middle section... This will sabotage my plan to use a GC 1" belt, unless I source another pulley. Have You seen this before?
3) Croma Crank??
As the 130 TC crank have gone into another engine, a Croma crank has been put to use. This has fewer oil drillings on the mains and rodjournals. The crank has been balanced and modified oilways. Will the Croma cranksacrifice reliability?
Thank You!
Best regards
Remi Lovhoiden
Mystery 130 tc crank pulley on the right....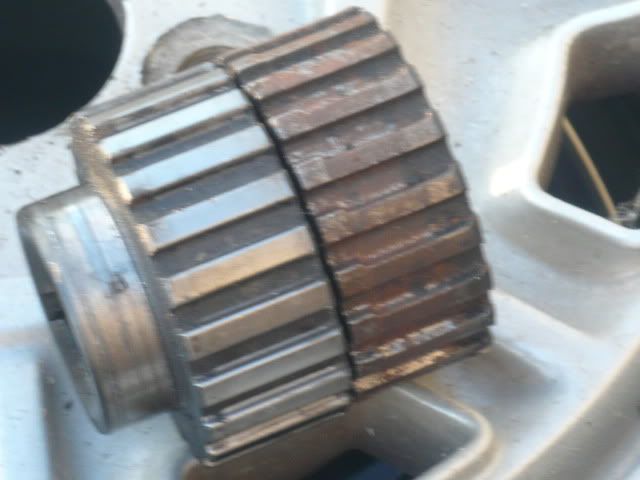 Closeup
130 TC pistons with new rings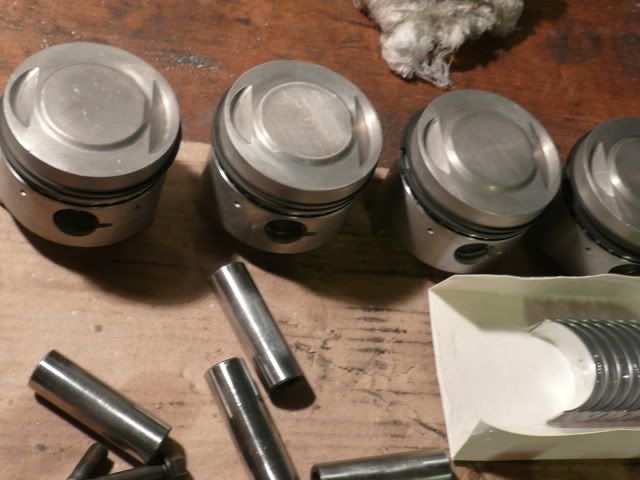 Only pin clips missing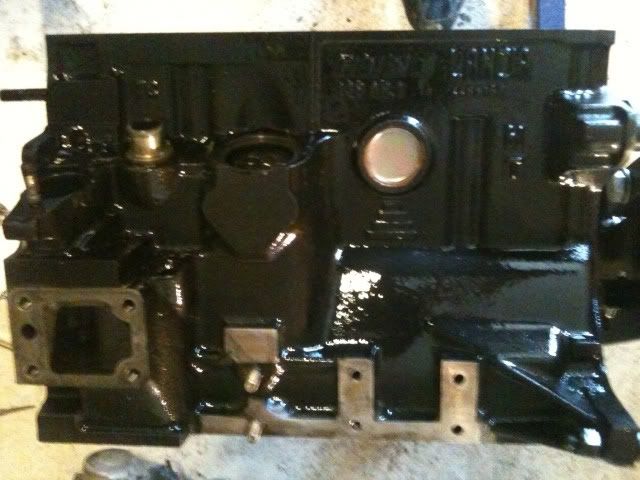 Block painted, new core plugs
Flexhoned cylinders